Sharp Weapon: Sharp Weapon(N)
Electrified: Electrified(N)
If you're on a diet or want to eat only what's healthy, then this fun fruit cutter is your next best friend! Eat fun and healthy treats perfect for snacks or desserts with the Fruit Popper.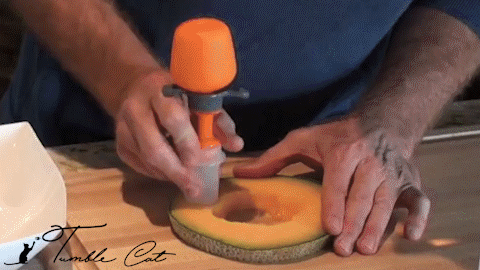 Cut fruit in neat and pretty shapes easy peasy!
Simply press the Fruit Popper's bulb in the fruit's pulp, pull it out and pop 'em out! You can slice through fruit as thick as 2 inches, perfect for all types of fruits like melons, mangos, honeydews, kiwis, etc. and veggies like cucumbers, carrots, potatoes, and so much more!
You can prop up on skewers, serve as is, or as use dish garnish or decoration!
Feel free to eat fun and healthy treats as these Fruit Poppers are perfect for vegetables as well. You can also use it as cookie or dough cutters too!